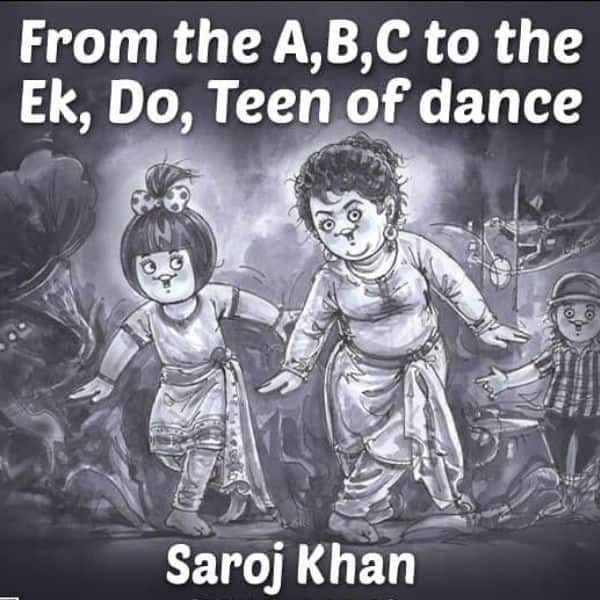 The country yesterday was hit by more devastating entertainment news among the deluge of sad reports that have been pouring in of late amidst lockdown. Bollywood news circles were rocked with the shock of Saroj Khan's demise from cardiac arrest, and tributes and condolences poured in from far and wide and rightly so, given her stature as the greatest dance choreographer Indian cinema has seen. Now Amul, who's known to come up with heartwarming cartoon following the deaths of iconic individuals, has also shared a touching tribute for the legendary artist.
Taking to their official Instagram handle, Amul posted the photo with a befitting caption that read: "Amul Topical: Tribute to the Mother of dance/choreography in India," while the pic itself contained the words: "From the A, B, C To the Ek, Do, Teen of dance," no doubt referring to Saroj Khan's evergreen Ek Do Teen song from the 1988 blockbuster Tezaab, featured on Madhuri Dixit. Check out the post below:
Earlier, Madhuri Dixit had also shared a heartfelt tribute for Sarojji, whom she collaborated with on many iconic dance numbers and considers a mentor. Taking to her official Twitter handle, she wrote: "I'm devastated by the loss of my friend and guru, Saroj Khan. Will always be grateful for her work in helping me reach my full potential in dance. The world has lost an amazingly talented person. I will miss you. My sincere condolences to the family. #RIPSarojji." Check out her tweet below:
RIP, Saroj Khan.