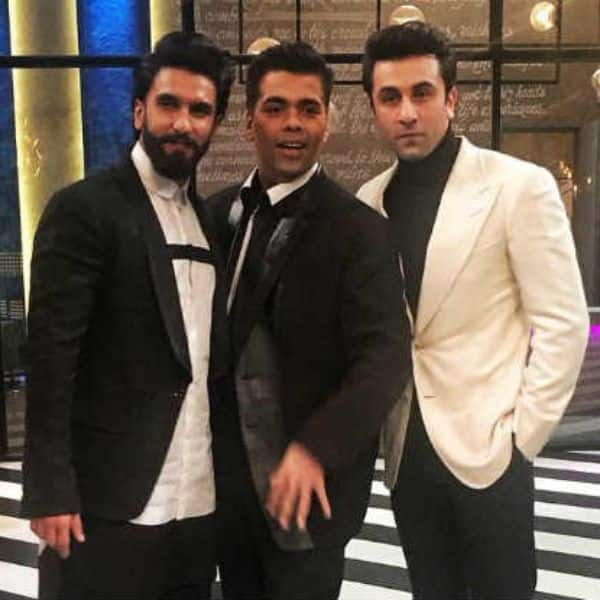 In the aftermath of Sushant Singh Rajput's tragic suicide, Karan Johar is coping the maximum blame, with many believing, without a shred of evidence, that he was at the front and centre of a clique to ban Sushant from Bolylwood and had snatched six of the actor's seven films in his kitty. Inevitably, Karan's show, Koffee With Karan, is also in the eye of the storm, with many blaming the show for contributing to the actor's depression, on account of craftily edited videos of the show's guests.
And now, an old video of Ranbir Kapoor is going viral, in which he's sitting with the AIB team — the one group who appeals to their fan-base and garners eyeballs by perpetually taking a dump on Bollywood — and lambasting Koffee with Karan in no uncertain terms. Launchign a tirade against the show and it's anchor, Karan Johar, Ranbir said, "I am…I am (when asked if he's tired of the show)…I was forced this season. I told him (Karan), 'I don't want to come.' Me and Anushka were actually going to protest and get the entire film industry together to stop this because it's not fair. He's making money out of us, we come and we get screwed through the year. It's not right."
When asked what's there in the famous hamper of Karan's that he gifts to the guest who wins his rapid-fire round, Ranbir added, "Nothing, ghanta (absolutely nothing) you get. Same iPhone you're getting." Watch the video below:
Reality Of So Called Coffee With Karan #karanjohar Forces Everyone To Come On Their Show And Speaks What he Wants To.

Ranbir Said To Stop That It's Not Fair. #FIRForSushantUnder302

https://twitter.com/i/status/1275028522197610498
644 people are talking about this
Well…that's going to cause Karan to lose even more sleep, isn't it?