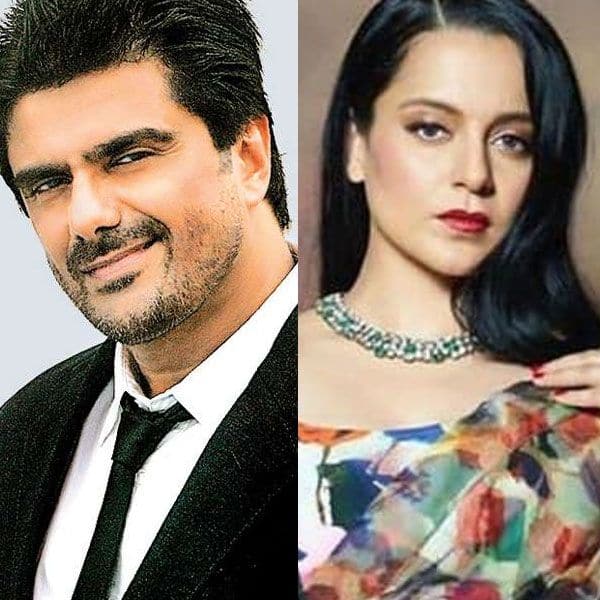 Kangana Ranaut has created a stir with a fearless interview with a TV news channel recently. She called out all the Bollywood biggies for Sushant Singh Rajput's death. She also said that people will not believe her claims in Sushant Singh Rajput's case if she cannot prove them. She said that if she is unable to give proof, she will return her Padma Shri to the government. Samir Soni, who is known for popular television shows like Parichay, Jassi Jaissi Koi Nahin and Puncch Beat had reacted to Kangana Ranaut's interview. Samir Soni has bashed Kangana Ranaut and said that she should not use someone who has passed away for her own personal gains. He took to Instagram to share his views on the same.
He wrote, "I've said this before, Sushant Singh Rajput's death is a huge tragedy and he deserves justice. But I am against anyone (including Kangana) who is using his death to settle their own personal scores. Deplorable!" He captioned the note saying, "Stop shooting your gun off a poor dead man's shoulder. Have at least that much respect and for God's sake Kangna stop comparing yourself with Sushant, you're no match, in-spite of being an outsider he did nine huge films in only Six years. Only God knows what he would have achieved. #sushantsinghrajputfans."
Sushant Singh Rajput passed away on June 14. He committed suicide by hanging himself at his residence in Bandra. His sudden demise sparked the big debate of nepotism in Bollywood once again. Sushant Singh Rajput's fan and well-wishers are demanding a CBI probe in this case.