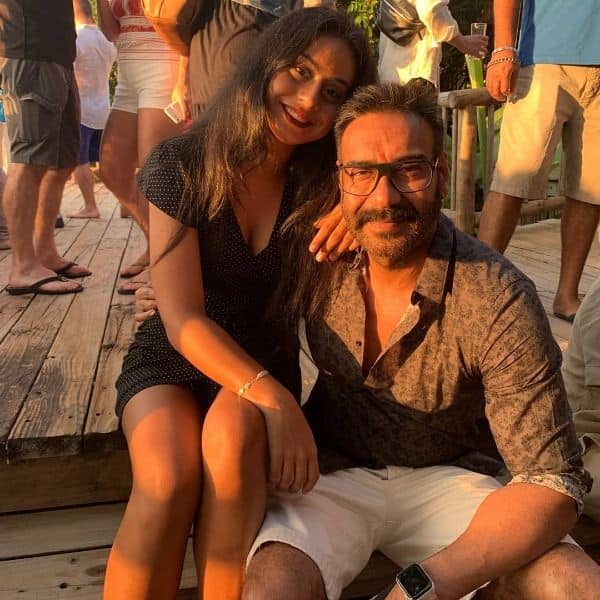 Bollywood celebrities are always under the radar, if you know what we mean. The stars are almost always spotted with brazen lenses scrutinising every aspect of their being even on days when they don't feel up for it. But the worst part is when their kids have to go through the same unwarranted hassle just being they are born to famous parents. In fact, they are on the receiving end of hatred more than their parents. People don't think twice before passing lewd comments and judging them.
Take for instance- Ajay devgan 's 14-year-old girl, Nysa. She has been subjected to trolling a lot of times on social media, either for her looks or for her choice of clothing. Recently, when she was papped outside of a salon after her grandfather Veeru Devgan passed away.
Needless to say, papa Ajay has had enough. Recently in an interview with Deccan Chronicle, the actor opened up about the same and said that the trolling doesn't bother Nysa or them. He said, "Jo bhi yeh karte hain, unka mindset bakwaas hota hai (The mindset of people who do these things is rubbish). So we too, don't bother about all that, nor do we pay any heed to such nonsensical comments made through fake identities."
Earlier, he had spoken about the paparazzi culture and raised his concerns. "She is just a 14-year-old and I feel, at times, people forget that and talk rubbish. She was wearing such a long shirt and she was also wearing shorts. Now because of the length of the shirt, her shorts weren't visible and the kid got trolled for that," Ajay had said in an interview. "I don't know what kind of people these are and because of them, we are paying the price. I request the paparazzi to at least leave the children alone."
"Why are they paying the price for their famous parents? I don't think any child is okay with paparazzi. They want their space. They want to not dress up every time they step out, so it's very sad when such things happen. Right now, Nysa is studying in Singapore. And I feel she is not interested in films as of now. But yes, it will be completely her choice. Same goes for Yug. We will support them in whatever career choices they make," he had added
We completely agree with the actor and feel that people should know where to draw a line. Be it the star kids or their parents- trolling and demeaning anyone is a clear no-no. On the work front, Ajay is currently prepping for his next Taanaji: The Unsung Warrior, which also stars Kajol and Saif Ali Khan.